Calendar of Events and Classes
We welcome familiar and fresh energy to our upcoming public events, workshops, seminars, and classes.
As Ben Richardson said, "The more painters there are out there, the more screens there are."
If you would like to volunteer
to help at future events,
please
contact us
.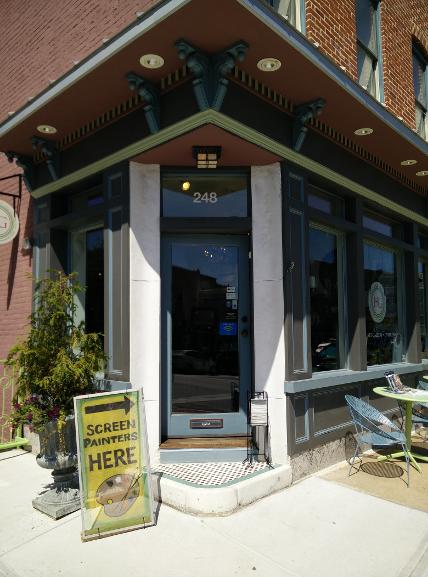 Painted Screens Exhibit, Tours and Workshops
Ongoing in 2019
A Diverse Collection of Baltimore's Painted Screens
248 South Conkling Street • Baltimore, MD 21224
(410) 327-7035
Gallery Hours: Thurs/Fri/Sat 8am - 5pm
(410) 327-7035
Gallery Hours: Thurs/Fri/Sat 8am - 5pm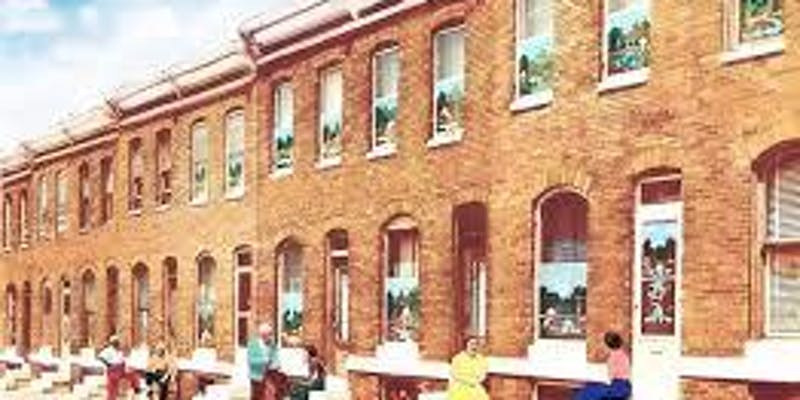 Folksy: Cultural Traditions & Outside Visions
Apr 26 2019 - Sep 22 2019
ANNMARIE SCULPTURE GARDEN & ARTS CENTER
13470 Dowell Road, Solomons, MD 20688
Folksy screen paintings by Brenda Foehrkolb and Anna Pasqualucci will be on exhibit all summer long.
Juror: Elaine Eff - curator, folklorist and oral historian who has contributed to the study, presentation and practice of folk and traditional arts in Maryland and America.
October 16–19, 2019
The Society's 131st meeting will be held at the Hyatt Regency Inner Harbor, Baltimore, Maryland.
The theme for the meeting is "Community Driven."
Classes and Workshops
What better way than to carry on a tradition than to teach it to others?
Classes are regularly offered at sites around Baltimore and the surrounding region.
On-going programs taught by Master Screen Artists are offered on demand and seasonally.
Consider a private screen painting party featuring a class in your own home to teach adults and children.
No matter the venue, you will have the secrets and a finished screen in hand at the end of the class

.
Contact the school or the instructor for additional details
Jim Rouse Visionary Center - 1st floor
House & Home Exhibit
featured a painted screen door by Master Painter Dee Herget,
2012 - 2017






Pop-Up Shop!

June - October 2018. CLOSED for the season.

Location: 3522-A Bank Street @ Conkling St